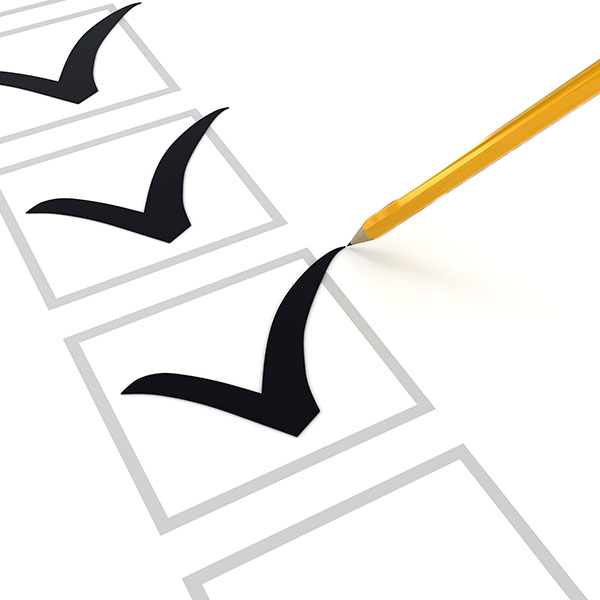 At Grant Air Conditioning we strive for 100% satisfaction in everything we do. We value your opinion and invite you to tell us and others about your experience with us. Please take a few moments to tell us what you think by leaving us a review here on our website or on any of these popular review sites or social networks.
Read what other customers have said about us.

All trademarks or brands on this page are registered by their respective owner and are not affiliated with our company, nor do they endorse or sponsor our products or services.
Reviews of
Grant Air Conditioning
12-Jan-2018
Product or service reviewed: Service on heating
I've used Grant Air Conditioning for years and always responsive. On one of the coldest nights we've had in a while, my heating unit malfunctioned. I left a message overnight (didn't use the 24 hr. service because I had electric blanket and space heater). I called them again at 8:00 a.m.the next morning, but they already had heard my message and had someone there within the hour. Chris was great, had to go get a part and got it fixed that morning. THANK YOU for always being on-time and great to work with.
16-Aug-2017
We liked Jason so much! I wrote a Yelp review for Grant and him. Thanks for the great service!
01-Aug-2017
Thank you for coming out so far!
31-Jul-2017
Dale,
Thanks very much. Super guys and great job!
27-Jul-2017
Thanks to Robert I didn't have to suffer from the heat. He has been very helpful when I have needed him. Thank you.
30-Jun-2017
Thank you Dale for honesty and for helping us not to have been taken advantage of! We appreciate you and all that you did for us. Will call Grant the next time we have A/C problems and try to send any business we can your way.
Thanks again!
01-Feb-2017
Thank you! The men did a great job.
31-Jan-2017
Thank you very much for your help on the installation of my heat/air system. After purchasing my place, I spent nearly $14,000 getting everything like I wanted. I used many contractors and Grant Air Conditioning was, by far, the most superior in performing their service. Thank you and the guys who installed my system. I will be a customer for life.
Thanks,
24-May-2014
I called in the morning before they open and left a message. They called me back at 8 and set up up an appointment for exactly when I asked, later that day. The repairman who came out diagnosed the problem and had it fixed in no time. He was very professional and kind. I will definitly use them again if the need should ever arise and would recommend them to anyone with HVAC issues.
Terry Phillips
Fort Worth Texas
14-Dec-2016
Product or service reviewed: Air Handler/Outdoor Condensor
Dale Kinson:

...Through this whole process, everyone we have spoken to in person, over the phone have always been very polite, helpful and explained everything in detail. My aunt has been so pleased, and being a very hard to please person, she has expressed to everyone that there still are honest, good companies out there.

Finally, Oscar Trevnino " Josh have been very kind to my aunt and my dad, Gilbert. So patient, helpful and attention to detail while working at Lupe's house. Always calling ahead to let us know he's on the way or stuck or running behind because of traffic. Excellent customer service above and beyond!

Thank you in advance for the pride you and your employees have, it shows!

Sincerely,
Lasinia O.S.
Fort Worth, TX
16-Jan-2014
Product or service reviewed: Great Service
Dear Friends,

Your company was to come for an appointment to replace my condensor at 8:30am. My doorbell rang at 8:30am to the second. Wow! What great service!! Many thanks to the 2 friendly and helpful young gentlemen who quickly completed the problem.


My thanks also to Don Morrison of Granbury who came out that very cold Saturday 12/21 and again to repair it the following Tuesday. Please send me a copy for my files that reflects the condensor being under warranty and being replaced today.


I'm proud to recommend your company and the great service to Fort Worth.

Sincerely,
Mrs. Ellsie L.
Fort Worth, TX
16-Jun-2013
Product or service reviewed: Next Day Air Conditioning Installation
Dear Mr. Kinson:

We are very pleases with our experience with Grant Air Conditioning. We have nothing but compliments from our first contact with you through installation and start-up. We had several bids, and even thought we paid a little more, we believe it was worth it to get the best. We had planned to schedule installation, but when our old unit stopped, it was a relived that the new unit could be installed the next day. One reason that we chose Grant is that the installation crew are employees of the company. Kevin and Ron were prompt, efficient, and a pleasure to work with, which confirmed our choice. We could not be more pleased with the equipment. It is super quiet and cools exceptionally well. We are pleased that we chose Carrier and Grant. We would not hesitate to recommend Grant to anyone.

Sincerely,
02-Apr-2012
Product or service reviewed: Excellent HVAC Service
Dear Mr. Dale Kinson,

I wanted to write and tell you what an excellent job Troy Chaifos and Daniel Sandford did at my residence. They worked very hard and efficiently for several hours. They went above and beyond the call of duty! They cleaned up just great. I would highly recommend these workers and Steve too. I will refer to Grant.

Thank you,
Donna M.
Fort Worth TX 76116
18-Aug-2009
Product or service reviewed: Crawlspace Fresh Air Ventilator Installation
Dear Dale,

Many thanks for installing the new crawlspace ventilation system in our home. The system is quiet and is working beautifully.

I must tell you how impressed we were with your two service technicians – Kevin Ware and Chris Christian. They are exceptional people. Professional, courteous, friendly, experience, qualified and committed are words that come to mind. They did an outstanding job designing and installing a customized solution and we just thought you should know.

With associates like Kevin and Christ, it's no wonder Grant Air Conditioning has been in the business for 50 years.

With sincere thanks,
Bob S.
Fort Worth TX 76132
02-Jul-2009
Product or service reviewed: New Carrier Infinity Air Conditioner Installation
Dear Dale,

Sorry it has taken me this long to write this note. Retired folks are so busy!

I want you to know that we are very pleased with our new Carrier Infinity-19 Series unit. And to also tell you that the installation, waste removal and operating instructions were excellent. Troy and his crew did a super quality job for us in providing a very efficient installation. PLEASE let Troy and the crew know of our appreciation...One other thing: I wanted to make sure that the comments I included online reached you. If they did not, a copy of that is below. Again, please thank everyone for the quality contacts we had with your company.

Additional online comments: I was very please with my first contact with Grant AC via a service tech (JW), and the quick response by Dale Kinson in submitting a bid for a replacement unit. In addition, after considering bids by other contractors and for other AC manufacturers, I accepted the bid. The installation was performed 5 days later (counting a weekend). I was exceptionally pleased by Troy and his crew; they were on time; began work immediately, were efficient, friendly, and did an excellent job. The cleanliness of my home was excellent and the removal of all waste – including thee old equipment could not have been better. Troy did an excellent job of explaining the Infinity thermostat, and went to the extra effort to see that the unit was functioning as expected and to minimize any difficulty I might have in getting to a replacing the filter. I am very pleased with all my dealings with Grant Air Conditioning and their representatives, and am enjoying my nice cool air. Thanks to all who had a part.

Sincerely,
02-Feb-2008
Product or service reviewed: Extremely professional Dual Furnace Installation
Dear Mr. Kinson:

Two of your service technicians, Kevin Ware and Christ Christian, completed installation of two new gas furnaces today at the Westminster Presbyterian Church located at 7100 Trail Lake Drive. One of our church members observed this installation and reported back to me that these two technicians did an extremely professional job for which we are most appreciative. Your company has earned our trust through the years and this recent experience has further solidified our confidence in your company. Thank you and your two technicians for a job well done.

Respectfully,
Dr. Don Hogg
Pastor, Westminster Presbyterian Church
Fort Worth TX 76133
Product or service reviewed: Great job
Alex did a great job!

Thanks again,
Mike T.
Fort Worth TX 76109
22-Aug-2006
Product or service reviewed: A/C Repair – Going above and beyond
Dear Mr. Kinson:

This is a follow-up to the August 14th maintenance performed on our Carrier air conditioner. We would like to express our appreciation to Grant Air Conditioning and especially to Byron, service technician No. 46, who made a timely arrival, diagnosis, and replacement of the compressor. We were impressed with his perseverance and dedication to the task of troubleshooting the problem. He diligently and proactively performed tests and analyses of the system to isolate the cause of the premature compressor failure to a faulty thermal expansion valve. This was the second replacement compressor to be installed in this system after the initial installation in May 2001.

We have regularly had the spring and fall seasonal maintenance checks performed by Gran technicians since the system was install, but we're pretty sure some of the performance or diagnostic test that we run by Byron were not included in these routine maintenance specials. Perhaps some of them should be added to the list of test run on these puron-based systems in the future.

Again, we appreciate the quick response we received on our AC repair request.

Sincerely,
Stuart and Elizabeth M
Fort Worth TX 76133
12-Jan-2005
Product or service reviewed: Air Conditioner Service – Compressor Replacement Donation
Dear Mr. Stowe,

On behalf of the Executive Board of Directors of the Texas Girls' Choir, we extend our gratitude for your donation of a compressor for our air conditioner. We were so relieved when you told us the compressor that went out was under warranty. It would have been so hard financially for us to pay for a new one, as we always have limited funds at the end of the year. I'm sorry that information was incorrect, but thank you so much for keeping your word and covering the cost of our new compressor. Your generosity will assure that our purpose – to develop little girls' lives through excellent of music – will continue to be achieved to benefit our girls.

Our founder Shirley Carter, always said it was the people who care about children that made the difference for the Choir throughout the Choir's history. With the support and caring of people like you we believe we will be able to continue the legacy she began. You truly "make a difference" for the Texas Girls' Choir.

Thanks again for your donation.

Sincerely,
Debi Weir, Executive Director, Texas Girl's Choir
Fort Worth TX 76107